Manfred van Ursel - General Manager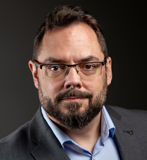 Since he began his professional engineering career with Apple Computer in 1987, Manfred van Ursel has played a leadership role in multiple countries for the design, development, testing, and implementation of complex information systems and cutting-edge information technologies that include digital-media production, management, and transmission. Manfred holds multiple certifications that include certain systems-security credentials and a Six Sigma Yellow Belt designation.
Today, Manfred is the General Manager for ContentBridge™ and a long-time strategic leader for ContentBridge™ in the development of its Digital Supply Chain Management (DSCM) and AdShare Operations Center Systems and other key technologies employed in the AdShare℠ program. He is highly accomplished in the analysis of social-media sites and the integration and interfacing of Web-based systems with centralized database platforms and other applications.
Get Started Now
Schedule a demo today and our team will take you on a personalized tour of the ContentBridge platform.
Request a Demo